Superfoods to nic innego jak produkty które mają pro zdrowotne właściwośći. Będą one wykazywać konkretne oddziaływanie na nasz organizm . W ich składzie znajdziemy minimum witaminy, minerały, enzymy oraz inne substancje które mogą wykazywać lecznicze działanie w przypadku niektórych dolegliwości i przynosić nam ulgę wraz z lepszym stanem zdrowia i samopoczuciem . Same produkty często zmieniają się zależnie od określonej mody .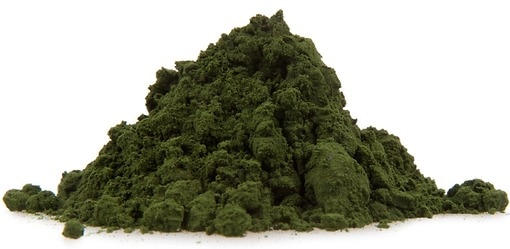 Spirulina
Bogata w białko słodkowodna alga należąca do sinic . Jest organizmem jednokomórkowym i występuje w około 30 odmianach . Jej zielona barwa to skutek występowania w niej chlorofilu a niebieska to zasługa fikocyjaniny. Barwnik ten ma właściwości antyoksydacyjne , przeciwzapalne odtruwające , zmniejsza peroksydacje lipidów oraz wspomaga działanie układu immunologicznego . Wcześniej wspomniany chlorofil jest natomiast podobny do składu krwi . Działa ochronnie na nasze komórki dzięki czemu zapobiega ich uszkodzeniu , jakość samej krwi staje się wyższa , dzięki czemu może wspomagać leczenie anamii. Sama krew wykazuje lepszą krzepliwość . Działa oczyszczająco dzięki czemu neutralizuje metale ciężkie i toksyny . Ponadto poprawia działanie tarczycy , przyspiesza gojenie się ran oraz dotlenia organizm. Spirulina może pochwalić się nie tylko wysokim poziomem białka ale i wysoką zawartością witaminy A (beta-karoten),B1 , B2,B6, E,K. Dzięki czemu może znaleźć swoje zastosowanie w przypadku wspomagania leczenia chorób autoimmunologicznych , problemach skórnych . Ponadto możemy wymienić też detoksykacje organizmu ,regeneracji, poprawie składu mikrobiomu jelitowgo, , walce z wirusami oraz w przypadku alergii . Zalecana dzienna dawka profilaktyczna to 6-10g na dobę, terapeutyczną powinniśmy jednak zwiększyć do 11-20 g.

Chlorella
Przez wiele osób może być mylona ze spieruliną . Chlorella to również alga morska . Jej najpowszechniej znaną funkcją będzie funkcja detoksykacyjna . Doskonale potrafi wiązać metale ciężkie . Wspomaga oczyszczanie wątroby oraz trawienie i wydalanie jeśli chodzi o cały organizm . Sięgać po nią możemy w przypadku cukrzycy, HIV, zapalenia trzustki, anemii, chorób o podłożu autoimmunologicznym i candidy. Zawiera największą ilość chlorofilu pośród alg . Jej właściwości oczyszczające dotyczą alkoholu, metali ciężkich (min.rtęci, kadmu, ołowiu, pestycydów, herbicydów , PCB, DDT oraz WWA powstających podczas obróbki cieplnej. Owa alga wykazuje również niezwykle regeneracyjne właściwości dla organizmu , w przypadku układu nerwowego ma to dość duże znaczenie w demencji starczej , chorobie, Alzheimera i Parkinsona . Wspomaga trawienie za sprawą enzymów takich jak pepsyna i chlorofilaza . Poprawia skład naszej flory bakteryjnej dzięki zwiększonej kolonizacji bakterii z gatunku Lactobacillus. Zalecana profilaktyczna dawka to 3g / dzień , terapeutyczne wzrasta zaś do 5-7 g. Należy jednak uważać z jej przyjmowaniem jeśli chorujemy na Hashimoto gdyż chlorella zawiera dość duże ilości jodu .
Aloes
Pochodzi z Afryki , istnieją doniesienia że zawiera aż 200 substancji czynnych , z których wiele nie zostało jeszcze poznanych . Aloes to bogactwo witamin w tym : witamina A ,C,E, kwas foliowy (B9) , cholinę , B1,B2,B3 (niacyna ) , ponadto wapń magnez, cynk, chrom , selen , sód , potas , żelazo, miedź , mangan, siarka , przeciwutleniacze , błonnik , enzymy, aminokwasy , sterole , ligninę i polisacharydy. Aloes działa hamująco na procesy zapalne , dzięki czemu działa przeciwbólowo. Ponadto przyspiesza gojenie ran i oparzeń, poprawia trawienie ,dzięki swoim właściwością żółciopędnym . Działa antybiotycznie , dezynfekująco ,antybakteryjnie , antyseptycznie , przeciwgrzybicznie i przeciwwirusowo . Aloes możemy pić , oraz stosować zewnętrznie jako żel na skórę zwłaszcza w przypadku gdy naszym celem jest przyspieszenie gojenia się ran, oparzeń , trądziku. Jeśli chodzi o dawkę to dostosowujemy ją w zależności od formy preparatu i zaleceń producenta .