Trening to naprawdę duży wysiłek dla organizmu . W jego trakcie zachodzi w organizmie niezliczona ilość skomplikowanych procesów . Aby przebiegały prawidłowo należy zadbać o dostarczenie odpowiedniej ilości składników odżywczych. Jest to bardzo ważne zarówno po treningu , w celu zapewnienia odpowiedniej regeneracji jak i przed nim w celu przygotowania organizmu do zwiększonego wysiłku.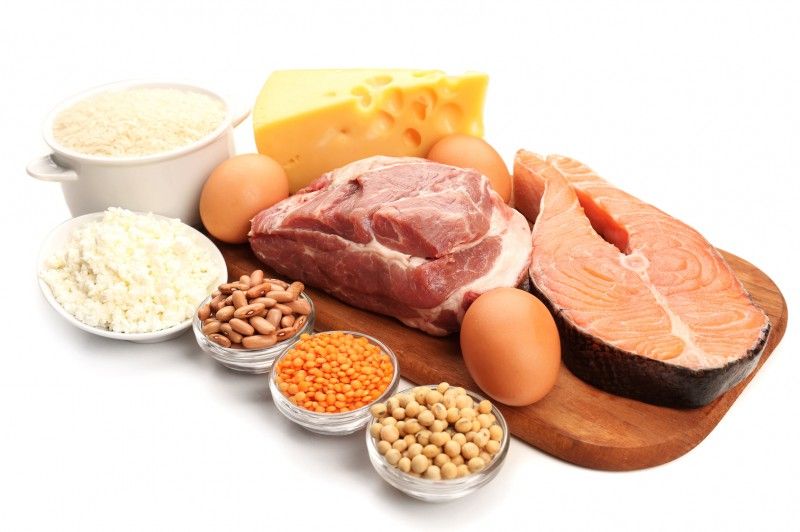 Pierwszym składnikiem odżywczym na jaki warto będzie zwrócić uwagę będzie białko . Ze względu na mikrourazy które występują w mięśniach na skutek treningu .
Zjawisko to zachodzi zwłaszcza w przypadku treningu siłowego. Białko jest właśnie składnikiem niezbędnym do odbudowy tych mikrourazów dzięki którym możliwy jest wzrost masy mięśniowej .
Warto jednak sięgnąć po białko pełnowartościowe czyli takie które zawierać w sobie będzie jak największą ilość aminokwasów egzogennych . Dostarczyć możemy je tylko z pożywienia poniweaż nie są samodzielnie syntentyzowane przez nasz organizm . Przykładami produktów zawierających białko pełnowartościowe będą : mięso, jaja białko serwatki, białko sojowe oraz nabiał. Warto jednak nie zapominać o aminokwasach endogennych w celu uzupełnienia zbilansowanej diety czerpiąc je z produktów roślinnych .


Węglowodany będą głównym źródłem energii dla Twoich mięśni . Im trening będzie intensywniejszy tym bardziej będą one potrzebne. W ich przypadku najodpowiedniejszym momentem na ich uzupełnienie będzie to czas zaraz po treningu . Tkanki wykazują w tym momencie bardzo wysoką wrażliwość insulinową . Dzięki czemu mięśnie dosłownie chłoną dostarczone im węglowodany co umożliwi pełną regenerację organizmu . Węglowodany podzielić możemy na proste i złożone . Czyli te które wchłaniają się w szybszym i wolniejszym tempie .
O ile po węglowodany proste nie warto sięgać w przypadku braku aktywności fizycznej o tyle po treningu możemy po nie sięgnąć bez większych wyrzutów sumienia. Oczywiście w rozsądnej formie i ilości na przykład pod postacią banana czy daktyli. Warto też połączyć węglowodany złożone z prostymi np pod postacią ryżu z jabłkami jeśli ktoś ma ochotę na słodki posiłek a nie sięgać po batoniki bądź ciastka . Wbrew obiegowej opini to właśnie po węglowodany a nie białko warto sięgnąć zaraz po treningu. Gdyż uzupełnią one w szybki sposób glikogen zawarty w mięśniach .
Podczas treningu tracimy bardzo dużą ilość wody i elektrolitów .
Sód i potas, główne elektrolity tracone w pocie, odgrywają ważną rolę w równowadze płynów i skurczu mięśni w ciele. Brak uzupełnienia tych składników może dodatkowo pogorszyć konsekwencje odwodnienia. Warto sięgnąć w tym wypadku po wodę z solą bądź elektrolity w formie suplementu diety .


Warto zwrócić uwagę na wcześniej wymienione czynniki , jednak są one tylko i wyłącznie wskazówką w przypadku komponowania zdrowej ,zbilansowanej diety osoby aktywnej fizycznie .